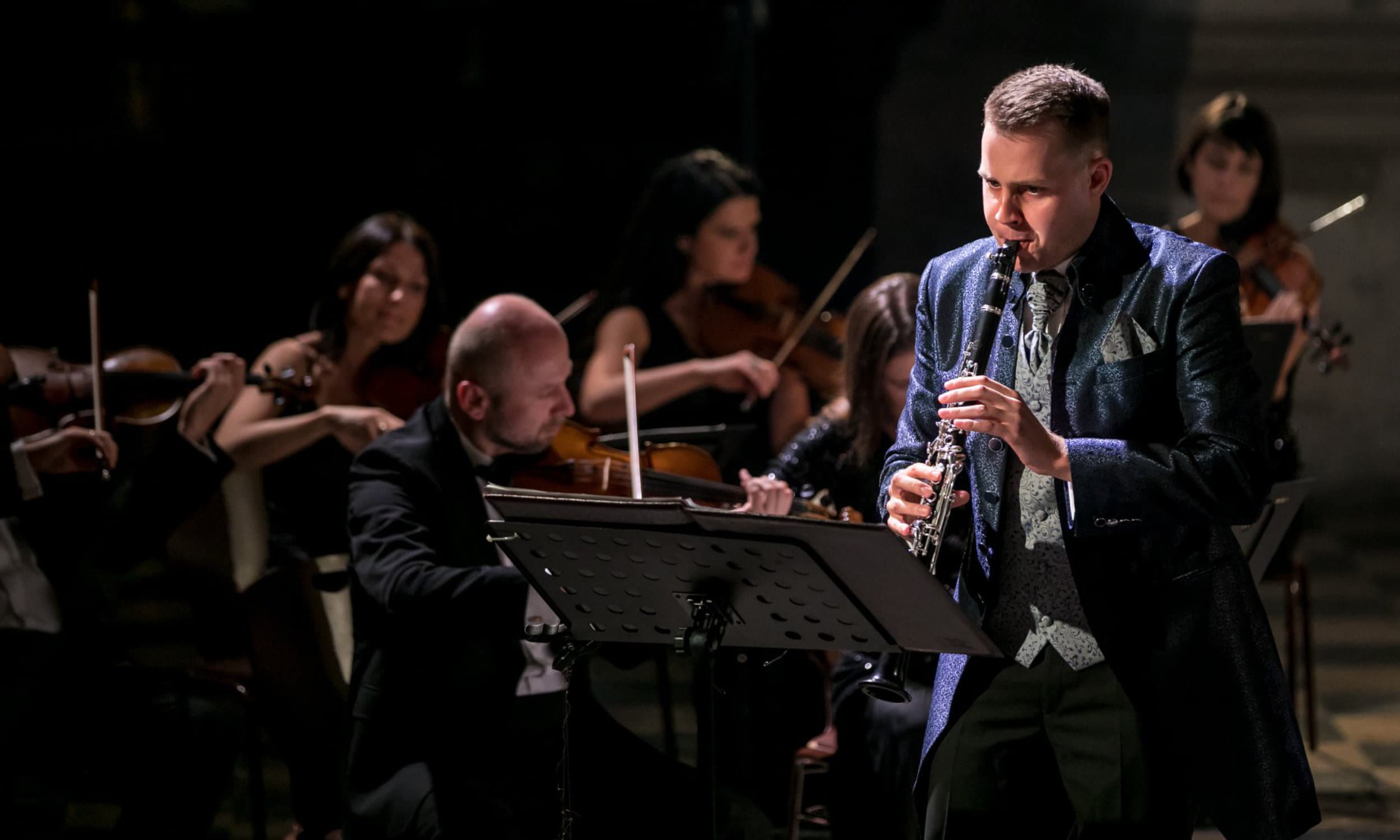 Krzysztof Grzybowski is one of the greatest Polish clarinetist. As the only Pole he earned masters degree (with distinction) in legendary Sabine Meyer studio (Musikhochschule Lübeck). After graduation he continued education of chamber music with Wolfgang Meyer, Saule Tatubaeva and Eduard Brunner (Hochschule für Musik Karlsruhe). He earned masters and Ph.D. in Fryderyk Chopin University of Music (M.Pokrzywiński).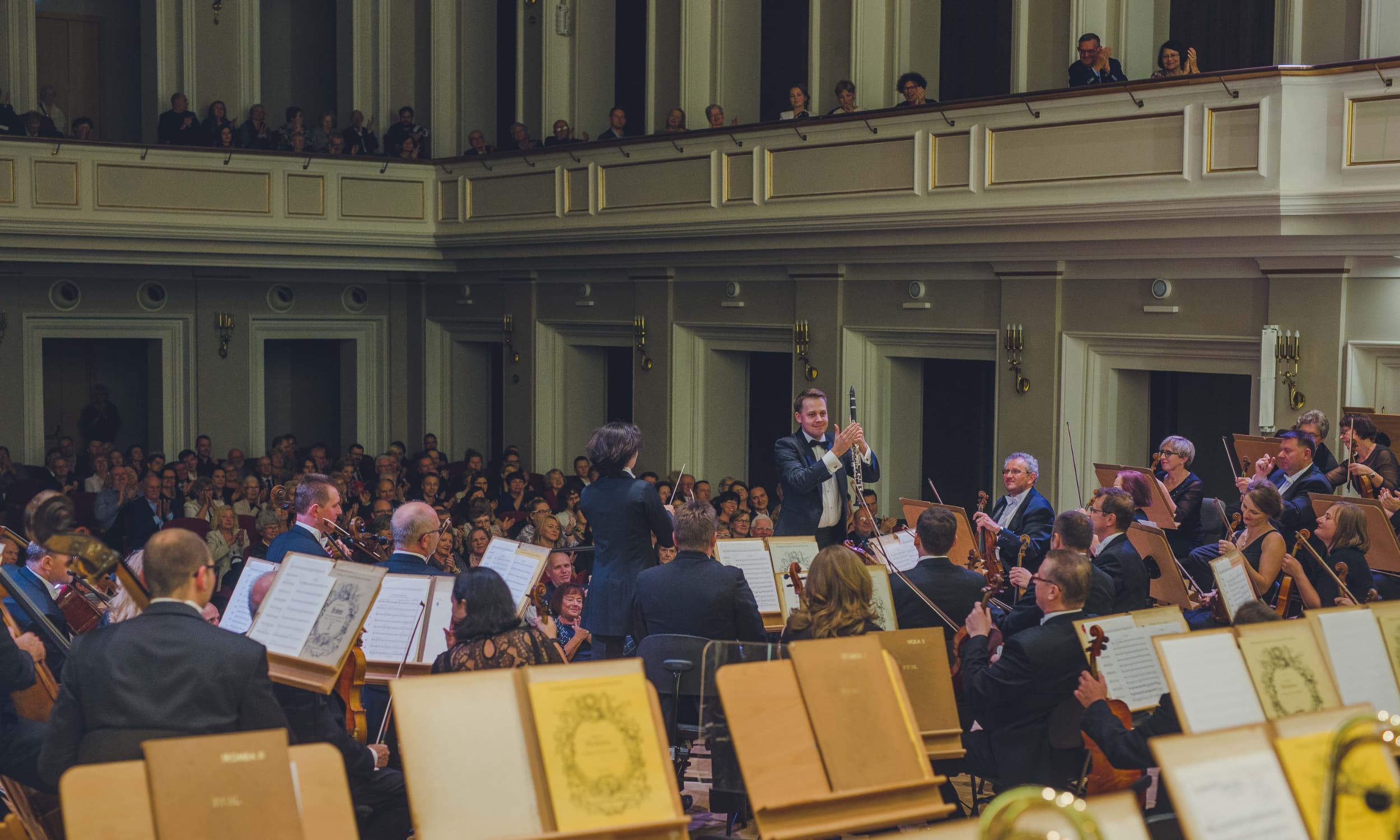 Mr. Grzybowski is an extremely talented musician. He has an ability of quick comprehension, excellent technical aptitude, and he has a beautiful, warm tone. He is a really ambitious person, who overcomes every obstacle with great zeal and intelligence. His clarinet talents, the musical and artistic ones, are on a high international level. Teaching him is a pleasure.
I would like to recommend Mr. Krzysztof Grzybowski. The first time I heard him was in Moscow, and I was astounded by his musicality, his appearance on the stage, and by his exquisite technical proficiency. Krzysztof Grzybowski is a really talented clarinetist, whose performance stands out because of great musical intelligence, honesty, and the intuition concerning phrases. I believe, that he will be a great soloist...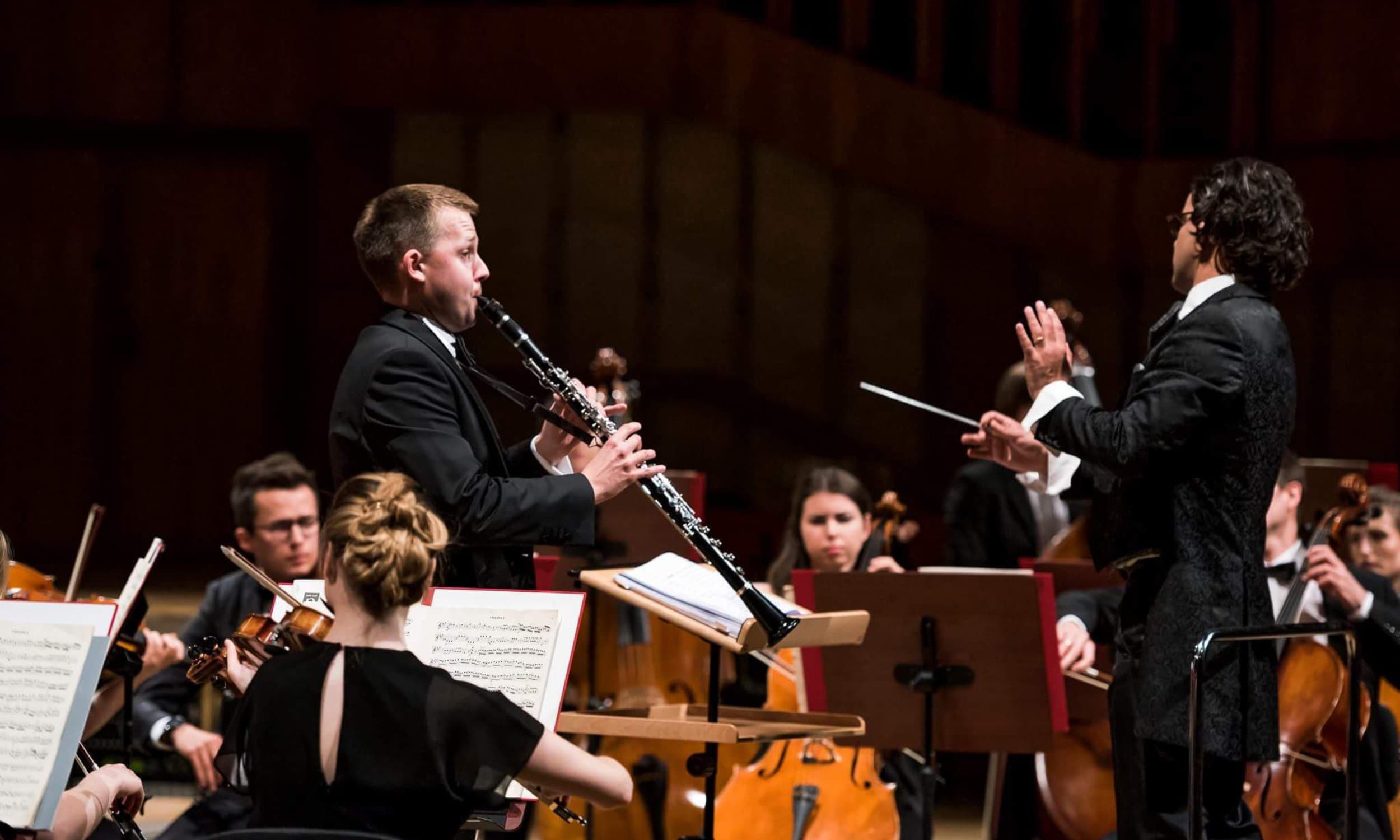 I would like to recommend Krzysztof Grzybowski, a clarinetist, whom I've known for a few years. He is a great clarinetist, whose productions are characterized by perfect preparation, musicality, and a great care for stylistics of the pieces he performs...
At the end the clarinetist performed. Krzysztof Grzybowski. The master I mentioned at the beginning. Krzysztof Grzybowski was playing famous Concerto in A major by Wolfgang Amadeus Mozart which was composed two months before composer's death, known commonly from the soundtrack of Sydney Pollack's movie 'Out of Africa'.

What a wonderful performance it was! There was an impression that contrasting speeches are remembrances of the Mozart's opera dialogues, that in deep, dark clarinet register Figaro or Tamino speaks out, that in bright, warm, seductive phrases we hear Susanne, al. Pamine or Constancia sighs.

In Krzysztof Grzybowski play I found humor, deep feelings, playful tone and an escape to the joy of life sent through light phrases and modestly hidden virtuosity. I do not recall someone who played that concerto so convincingly in effortless dialogue with the conductor and orchestra and after that performance the clarinetist was rewarded with standing ovations. Krzysztof once more played a part of Adagio and one more time we heard that pastel sound turned out to be flexible, sweet, painful and consoling...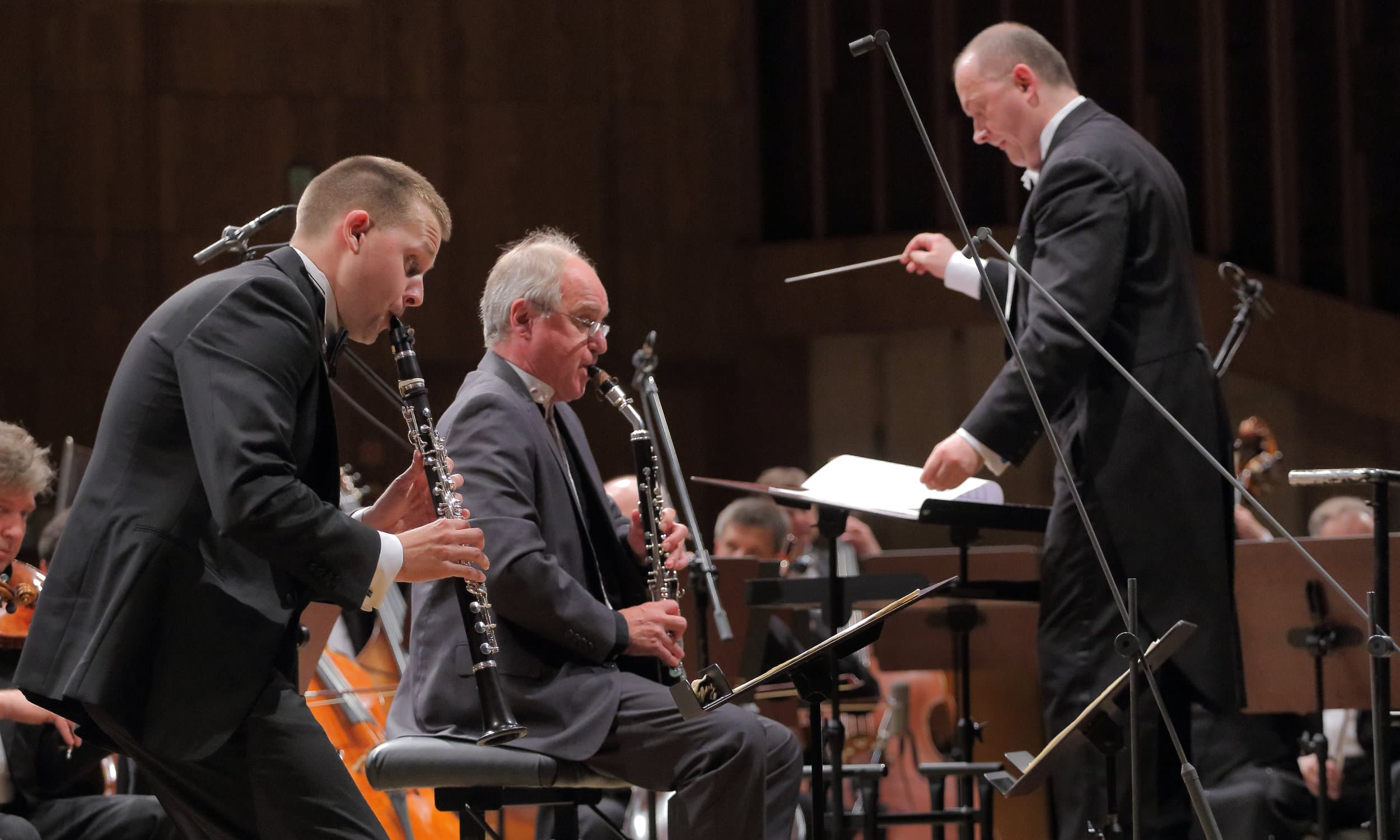 Bach & Mozart in bold interpretations
After a short break it was a time for the next legend in the history of music – Wolfgang Amadeus Mozart. Meanwhile, Concerto in A major for clarinet and orchestra KV 622 was played by young polish clarinetist Krzysztof Grzybowski, a student of the master – Sabine Meyer. He did not performed on a normal clarinet, but on extended basset clarinet, so that he could present low written, so rarely heard notes of the concerto. Apart from his virtuosic technique , his warm tone, great in all registers, in a beautiful way was almost not changed.

Performing on this instrument seems to be much harder that on the "normal clarinet". No less, in the slow movement of the concerto Grzybowski conjured up lovely sound out of nowhere, without any effort, and next he played with lots of vigor both fast movements of the concerto.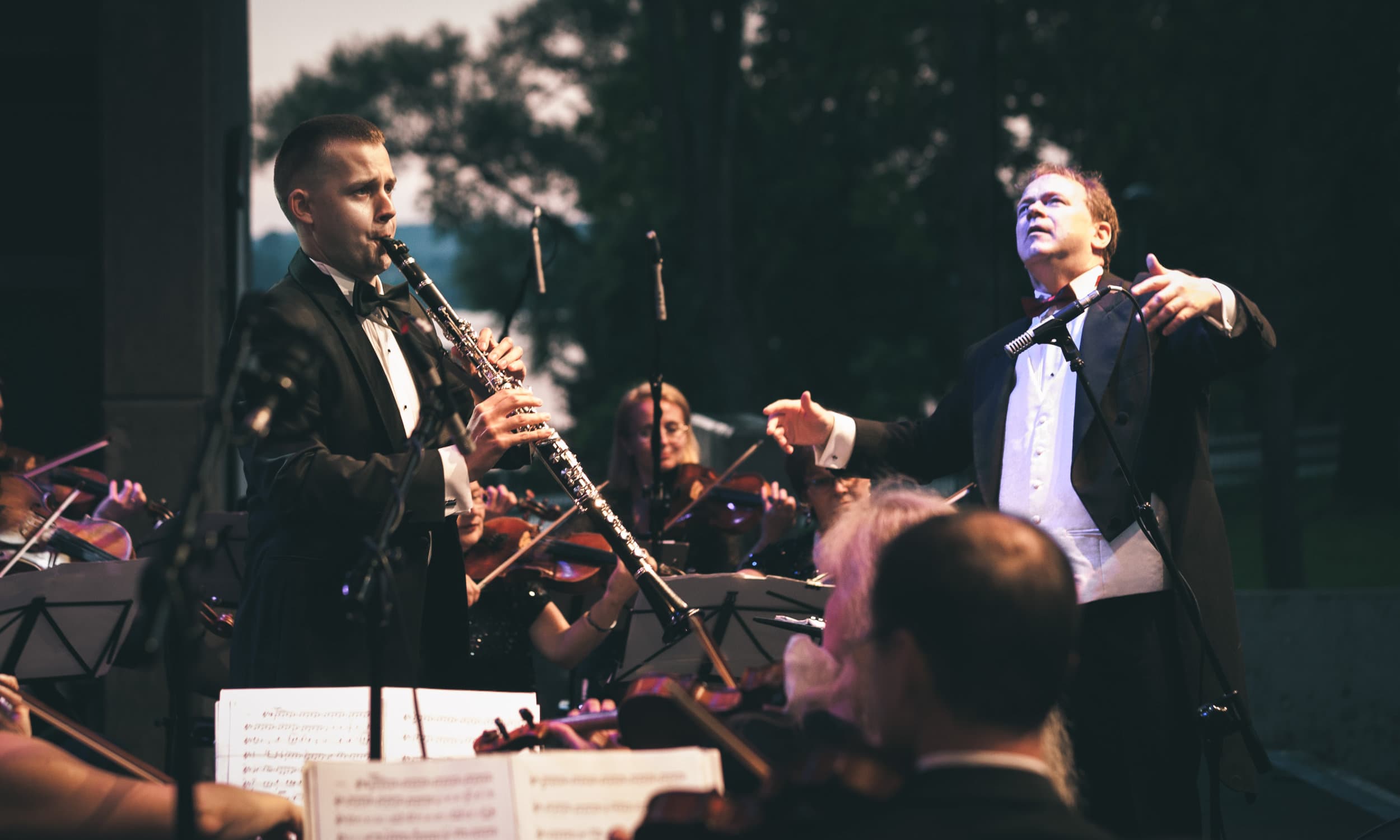 The performance of the Polish Sinfonia Iuventus Orchestra conducted by Bassem Akiki was one of the most successful events in the 9-year history of this orchestra
...The next piece was the soloist's show. Krzysztof Grzybowski played Mozart's Clarinet Concerto K. 622 (the one whose second part is played in the film "Out of Africa" by Sydney Pollack). Grzybowski is one of the few artists in Poland to play this concert on the basset clarinet. Krzysztof Grzybowski confirmed he deserves the opinion of his mentor - Sabine Meyer, who highly appreciates his musical talents, clarinet technique and the beautiful, warm tone. As an encore, the artist played the "Klezmer Dance". He touched the hearts of the audience. Jewish music owes its heart-warming sound to the clarinet.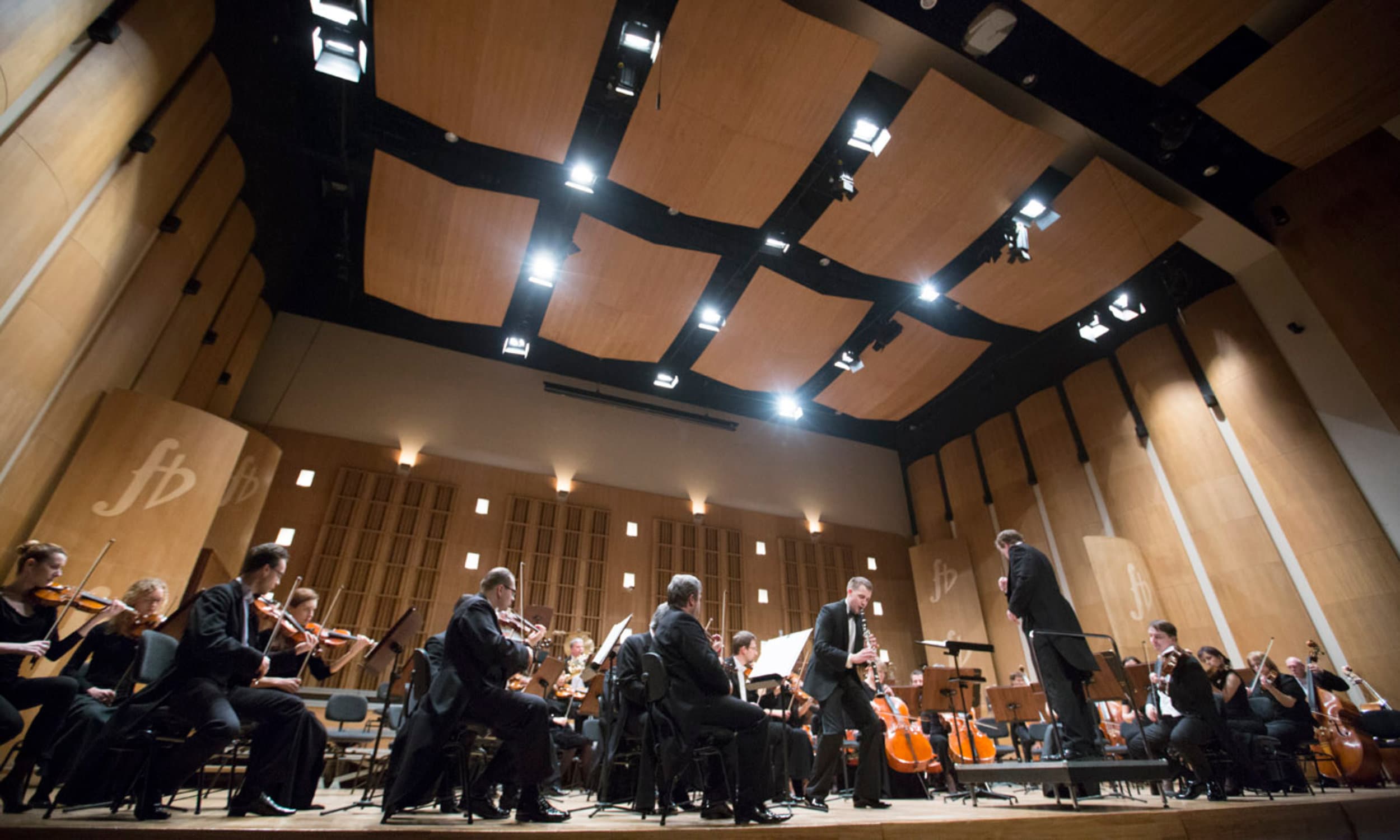 A great presentation of chamber music was " l'histoire du soldat" by Igor Stravinsky (Helms, Grzybowski, Gouci) - clearly played, plot-intense and full of musical humor leading straight to the devil's triumphal march. The "Drei Romanzen op. 94 " by Robert Schumann was a beautiful contrast, in which not only Krzysztof Grzybowski with his artistic and sonic sensitivity à la Sabine Meyer made a great impression, but also Maxim Lando with his wonderful, focused performance.
Klarinettissimo!
Music by Mendelssohn - Bartholdy, Faure, Debusse, Verdi, Messager and Lutosławski - performed by the winners of last year's European Chamber Music Competition: Krzysztof Grzybowski and Fil (Triantafyllos) Liotis - young masters. It is difficult to imagine a more masterful, joyful and at the same time intimate performance of chamber music. From Debusse's Première rhapsodie, to D.Lovreglio's Fantasia on Verdi's opera "La Traviata", daringly performed by a Polish clarinetist, combined with the elegance of a Greek pianist. Performance presented to the limits of precision of joint harmonization and dynamic diversity. Messager's solo de concours closed this "master hour". The audience forced two encores.